Blog Home
Welcome Spring into your New Home with an Indoor Herb Garden
Spring is on its way to Phoenix's North Valley, and what better way to welcome the new season into your new apartment than with a homegrown herb garden! While there's plenty of recreational enjoyment that comes with gardening, there are also some overall health benefits too. It may go without saying, but above all, one of the best parts of having an herb garden in your Acero North Valley apartment is when you get to enjoy the fresh herbs in your favorite dish! Don't worry about not having a green thumb, today we'll guide you through what you'll need and how to get your North Valley herb garden started and keep it thriving.
What you'll need
Lucky for you, your new apartment is located just minutes from all of the supplies you'll need for your indoor garden (and really there isn't much). The garden center at Home Depot is a short drive from home and will have everything you need and more to get started. Here's a pro tip when it comes to a gardening project on a budget: see what you already have at home before you head out shopping! Put your old mason jars to good use as your new herb pots, or upcycle any coffee tins or cans around the house. Home Depot, Lowes and really anywhere you shop will have terracotta pots and fancy herb displays, but it's up to you to decide what your herbs will live in.
Supply list:
Gardening Gloves

Nutrient-rich indoor potting soil

A small shovel

2-5 containers (Depending on how many herbs you will be planting)

Seeds or young herb plants of your choice (such as Basil, Cilantro, Sage, Mint, etc.)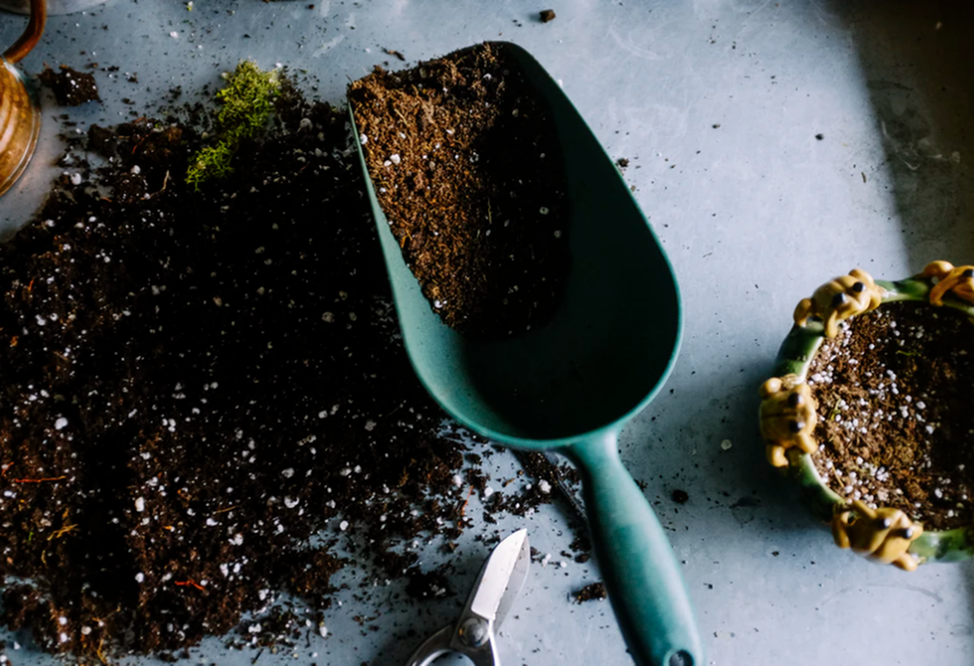 Getting Started
Once you have all of your supplies, it's time to get to work! Lucky for you, your new Acero North Valley apartment has a nice large patio where you can bring this project outside (and your plants can get plenty of sun!). To get started, put your gloves on and gather all of your pots/tins/jars. Using your small shovel, fill your tins about halfway full with soil. If you're using young herb plants, gently remove them from what you bought them in, careful to not damage the roots, and add one plant per container that is half full with soil. Then, fill the remainder of the container with soil, using your hands to pat the dirt firm. If using seeds, fill your container of choice with potting soil, stick your finger about 1 ½ inch into the dirt, add a few seeds, and cover with dirt. Dampen the soil with water and you're all set! Repeat with each of your different herbs in their different pots and let them soak up some sun outside for a bit.
A few helpful tips:
Avoid overwatering your herb plants, be sure to let the potting mix dry between waterings.

If using seeds, once planted, cover your container with plastic wrap or a plastic bag and leave in a warm place for the seeds to germinate. Once you see sprouts, remove the plastic and move to sunny location.

If keeping your plants outside, keep them out of direct sunlight.

If keeping your plants inside, make sure they are getting plenty of sunlight.

Water the base of the plant, avoiding getting water on the leaves.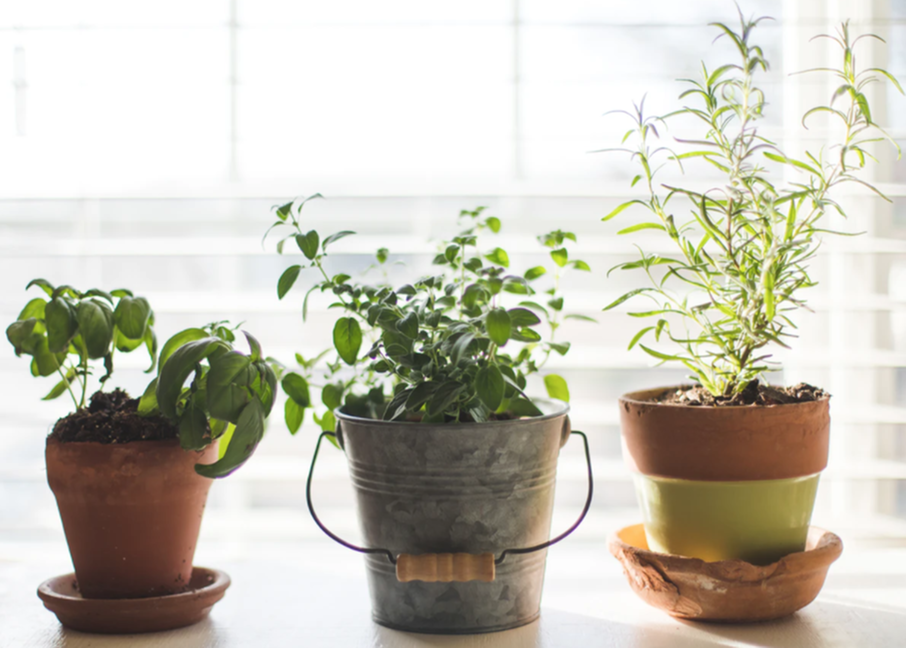 Enjoying your Fresh Herbs
There's something very special about using your own fresh herbs in a recipe. Making spaghetti? Add a few leaves of fresh basil to elevate the flavor. At home happy hour mojitos? Muddle your fresh mint leaves in with a bit of rum, simple syrup, ice and sprite for a refreshing cocktail! Not only will you enjoy watching your herbs grow, but you'll surely love the way they taste too!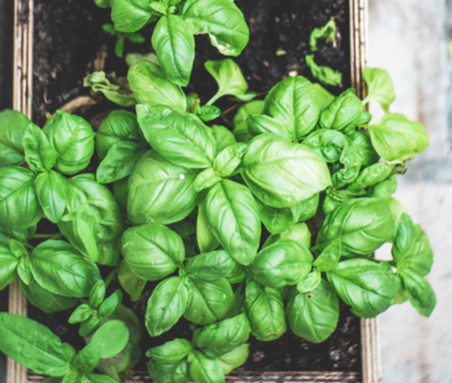 Hopefully after reading this you are ready to get started on your own indoor herb garden at Acero North Valley. Once you're all planted, be sure to share how your project went with us on Facebook and Instagram, and keep following our blog here for more posts like this one!