Blog Home
Tips for Working From Home Ergonomically
Many of us have transitioned to working from home. Plenty of those people weren't expecting this change, and plenty more did not have much in the way of previous experience with a work-from-home lifestyle. At-home set-ups are likely to differ significantly from those in our professional offices, and as a result, some of us may have been noticing increased fatigue, back pain, and other feelings of discomfort. This isn't medical advice in any way, but in the interest of making things just a bit easier, we wanted to share some of our best tips for working from home ergonomically to help you feel a bit better at the end of the day.
Support your back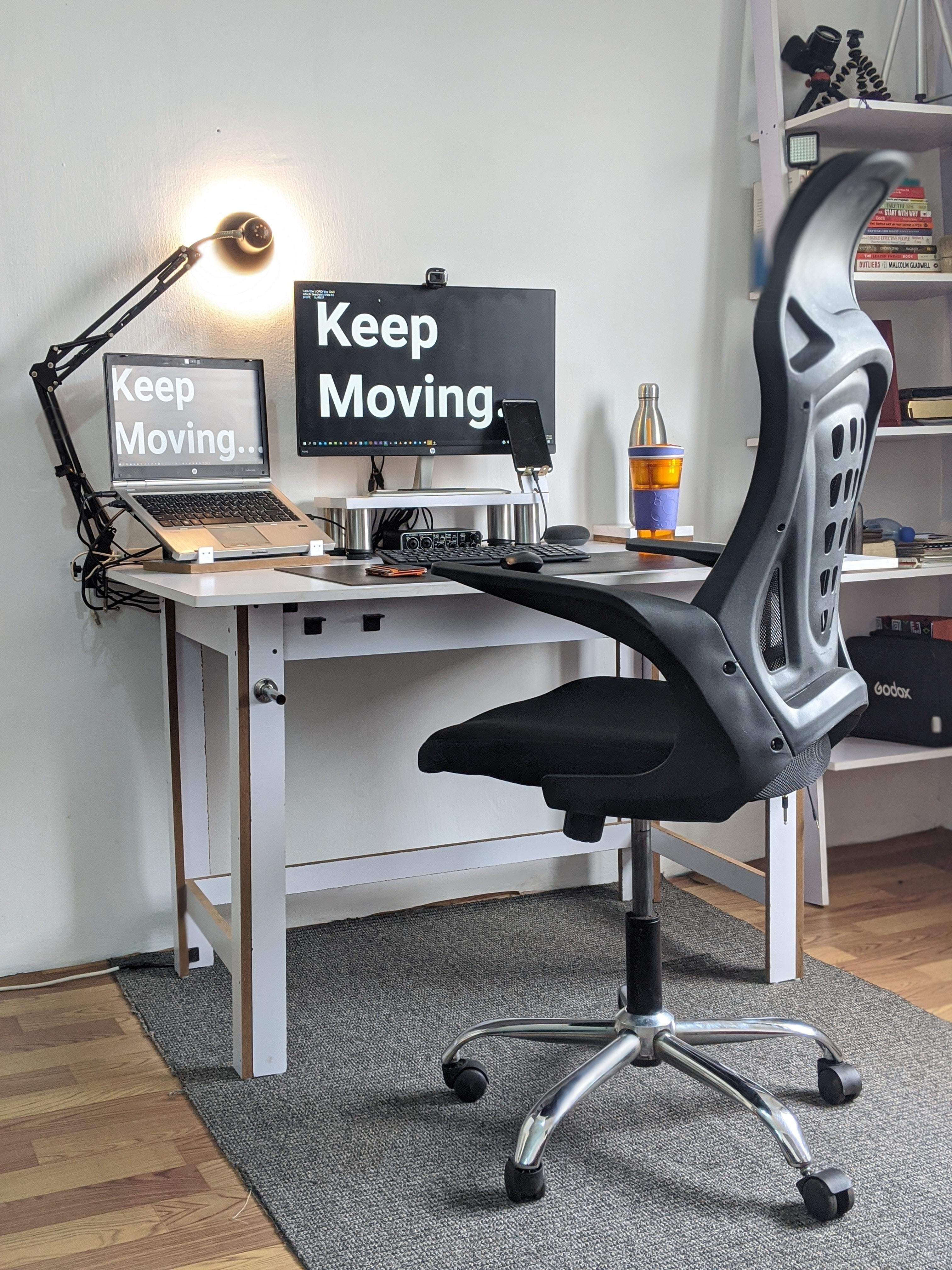 Proper spinal support is one of the best ways to combat pain and lethargy from a long work day. Here are some ways to ensure your spine stays comfortable throughout the day:
Don't hunch over your laptop. You want to fit the curvature of the chair to the lower back, to support your lumbar.
Try to sit at a table or desk, rather than on the couch. The couch is a great place for shorter periods, but you should avoid being horizontal for the full work day to avoid muscular discomfort.
Use an office chair, if you have the option, as the adjustable options will help you sit comfortably through long work days.
If you can, use an external monitor or a laptop stand with a keyboard and mouse, instead of a laptop. When looking at the screen, your eye level should go to the address bar on a web browser.
Whatever type of chair you sit in, you want to support the natural curve of your spine. Try to sit close to the back of the chair, and let it support your body.
Designated work space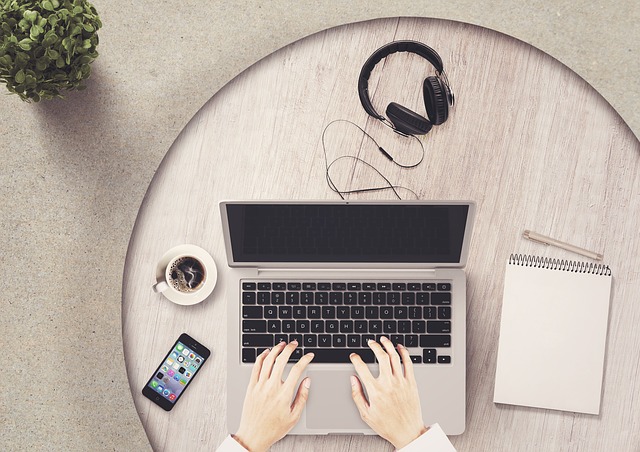 It's most helpful to have a designated space you work in, rather than choosing from day-to-day or working in bed. It doesn't have to be a desk or office, as we don't all have one, but a table that allows you to sit straight and have the support of a good chair works great. You want to have a space you can truly designate as the space to work, to make it easier for you to get into the right mindset, as well as avoid dragging the job stress out into the rest of the apartment!
Space for legs and arms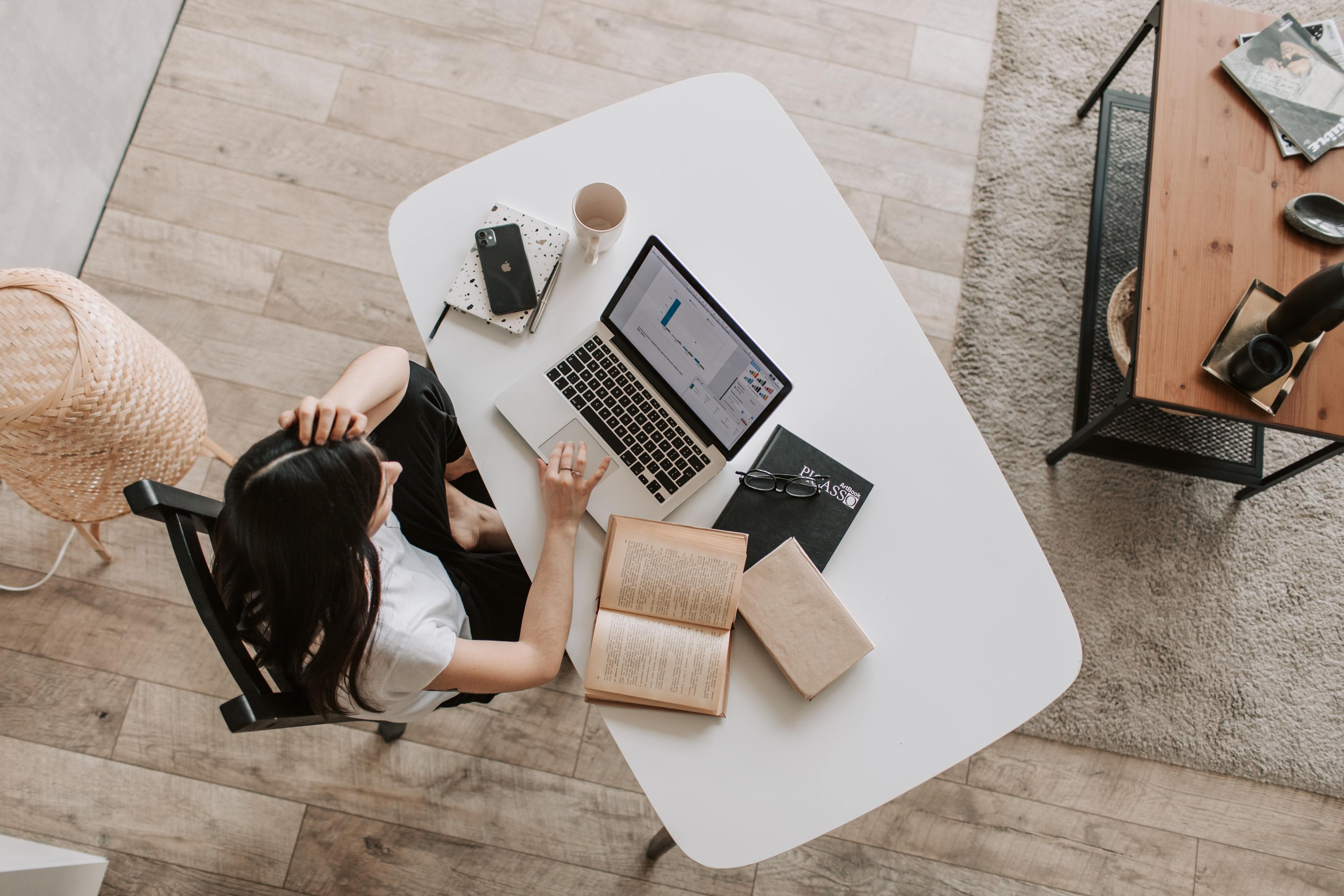 Another important element is making adequate space for your legs and arms, and positioning them for the best possible ergonomic posture. You want to work at a height that allows your elbows to be naturally level with your desk or table, so your wrists and hands are well-aligned to avoid the pain from repetitive stress. When working, you want to have your elbows resting at a comfortable 90-degree angle, so your wrists go straight towards the keyboard. You also want to be sitting somewhere that allows you to place your feet flat on the floor, even if you have to put a couple of books or boxes underneath to keep them from dangling. This reduces spinal stress!
We hope these tips will help you work comfortably, whether you're doing so at home or in an office!